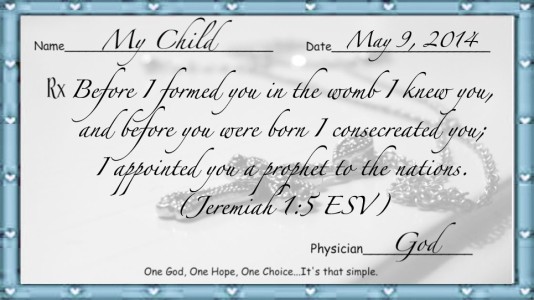 Why God chooses to heal some people and not to heal others is always a heated question. Especially when it comes to children. No parent should ever have to watch a child die, yet it happens every day.
I always think of a quote by a friend of mine when considering the gifts of my children. "God doesn't give us children to make us better parents, he gives us children to make us better children."  He gives us our children on loan to raise until he's ready to bring them home to Him. But death seems so final. As humans we think of everything as having a beginning and an end. God has no beginning or end, and our lives, regardless of how long they are lived on earth, have no ending. We are eternal beings. Since we can't actually "see" eternity though, death feels final.
During the seven years I was sick with seizures, depression, and addiction, I was ready for The End. Obviously, God wasn't finished with me yet. He chose to heal me. My healing…somehow…is part of his bigger plan. The death of a child is also…somehow…part of his bigger plan. Honestly, I don't even feel equipped to write about a loss so horrific, and I pray it's not part of any bigger plan in my life.
When God healed me, part of His healing was to give me an eternal perspective. Although I'd been taught that our life on earth is nothing but a drop in the bucket of time as compared to eternity, I never really got it until God reached His all knowing hand down to me and pulled me from my pit of despair. As a result, I've shared my story—every fun little detail—in order to further His kingdom. I'm thankful He chose to teach me through me and not through one of my children. In this case, though unbeknownst to them, my children work daily to  make me a better child of God! (You know how people tell you never to pray for patience because God might just give you something to strengthen yours?)
I'm currently reading thebook, "Fly a Little Higher" by Laura Sobiech. She lost her teenage son to osteosarcoma…a very difficult form of cancer to defeat. While being in a Christian writer's group, I've met numerous women who've lost children. The word that comes to mind first is "brave." To survive, to live, to move forward seems as if it would be impossible after the loss of a child. Yet God has given all of these women a supernatural strength to move forward, sharing their stories to give us a little glimpse of Heaven, as their children are all waiting there with open arms. In no pain. Happy. Wrapped in the warm, never-ending light of Jesus.
When I was approached to participate in this blog tour, I was hesitant, because I wasn't sure I had time to get the book read. Then I learned I didn't have to have it all read, Thomas Nelson just wanted blog posts on topics similar and then somehow linked to the book. But I got the book a few days ago and began reading.
It hits a little too close to home.
Zach, the 9th grader who learns he has osteosarcoma reminds me a bit too much of my own 9th grader, Trevor. They both just happen to love their friends, playing frisbee, and the guitar. Before Zach died, he was able to record a few songs he has written, one of which was an answer to his mom's prayer—for Zach's death to be for something big. One of the songs Zach recorded is called "Clouds" Though I haven't had a chance to finish the book yet, I see where Laura is going, and God took me to a similar place during my illness. She says, "Hope is something much bigger than anything physical we may desire. It is about raising our eyes from a point on the horizon to the heavens and into eternity." Oh, how I get that! I've written numerous blog posts about having an eternal perspective. Honestly, we will all die. It's just a matter of when. So it's eternity I look toward. I will live out this life on earth as best as possible, but eternity in Heaven is my final destination. I'm sure Zach waiting to see all the lives he has touched, guitar in hand.
Set your eyes beyond the horizon and aim to fly a little higher.

I dare you to get through THIS VIDEO without tears…and with a little more hope.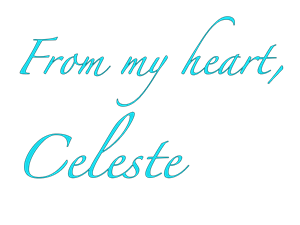 This post is part of the Fly a Little Higher Blog Tour which I am delighted to be a part of along with hundreds of bloggers raising awareness and giving hope to those with cancer. To learn more and join us, CLICK HERE!
Fly a Little Higher is written by Laura Sobiech, the mother of Zach Sobiech. Laura spent the last three years walking the road of cancer with her teenage son, Zach, and blogging about their battle with the disease. Zach wrote the song "Clouds" which hit #1 on iTunes the same week he passed away in May 2013.
Grab your copy HERE.
A new video with Zach's family and friends has just been released if you'd like to see how they are doing a year later. Just click HERE.