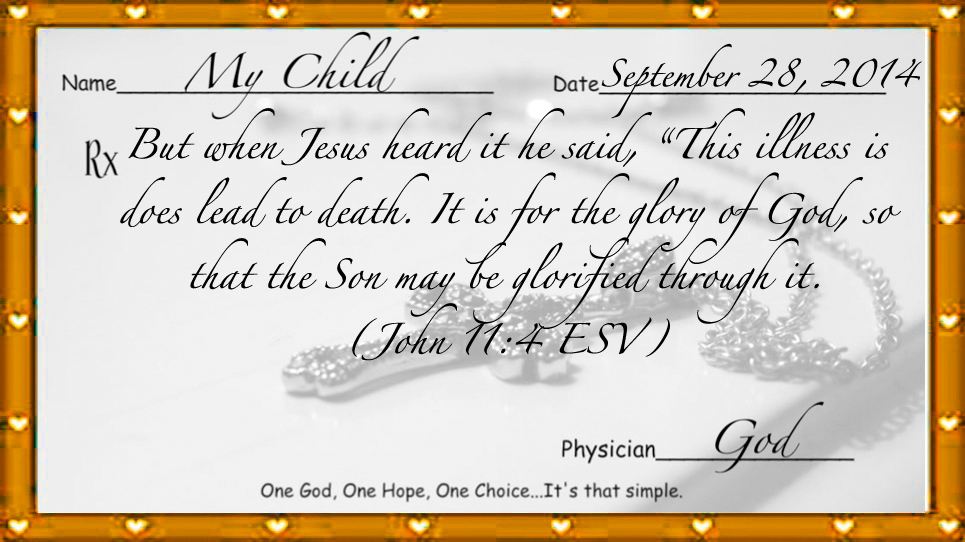 I happened to catch The Today show this week and Hoda had a story that just made my heart melt. Cancer is very close to her heart since she's dealt with it, so she decided she wanted to make a video to raise money and awareness for cancer. She had the idea to mix Cindi Lauper and Sara Bareilles that will make your heart melt. I just had to share it, so here it is:
If you'd like to donate to pediatric cancer research, you can go to Crowdrise.com/hoda. Having two friends whose children have pediatric cancer makes me realize just how close it is. It can happen to anyone, but even though they may be suffering now, Christ has already overcome the battle for them. The family I wrote about a few posts back illustrates that so well. They have taken every opportunity to let the light of Christ in spite of, through, and beyond cancer. God is always in control. We live in a sinful world, and sometimes we must suffer, but Jesus is right beside us holding our hand through every step of the way.
Josiah, the friend of Trevor's who is battling leukemia (click here to read what I wrote of his story) and his family have been amazing how they have used his battle with leukemia to witness to those who don't know Christ. They have been one of the bravest families I've seen struggling through this disease and give it to God at the same time.
[Tweet " "So parents and children alike, where any disease is involved, we must be BRAVE.""](Feel free to tweet!)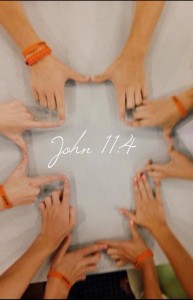 T
(This is a photo of Josiah's friends with their orange bracelets on in support of Josiah. Printed on them is John 11:14.