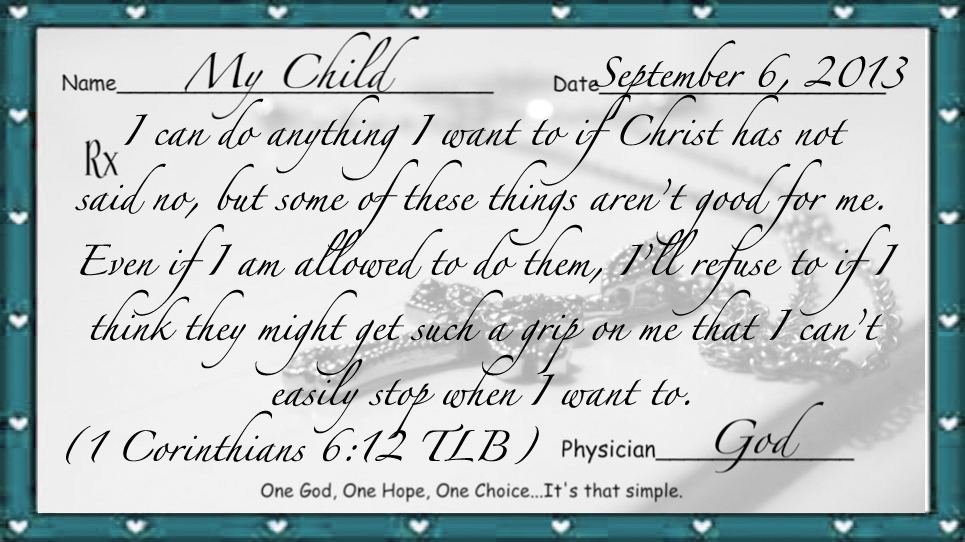 We are creatures of habit. And we LOVE our creature comforts. You know, those things that make us feel warm and fuzzy, cozy…give us a sense of well-being. Things that make us feel like everything is going to be okay.
And for the most part, they're not a problem.
BUT…you knew it was coming…BUT Satan knows our weaknesses and insecurities. He knows how to use our creature comforts against us. And when those comforts become habits, we are in danger of them becoming addictions. And the enemy is sneaky. It'll happen before we know it.
I'm battling one of my own right now. I've always loved a good television show—curling up on the sofa in my down comforter getting totally lost in another world. There was a time that I did this to escape my own depression. Thankfully, that's not the case now. I just love a good show! But oh my gosh…NETFLIX IS THE DEVIL! You can get into a good show and you don't have to wait a week to see what happens! You can watch one episode after another, after another…you get the picture. The only things that saves me from becoming a complete couch potato is my computer. I can carry it around the house with me and watch while I do laundry, dishes, clean out the closet, etc…and it actually makes those tasks much more bearable.
At least Netflix is better than Lortab, right?
But no matter what our "vice" is, Satan knows how to use it.
We all have a God sized hole in our heart. Satan loves for us to try to fill that hole with anything except God. But just like a puzzle piece, that hole is made for God and only God. No matter what else we try to cram in there, it won't perfectly fit.
Don't let Satan take those seemingly innocent creature comforts and turn them into addictions. (You can tweet this one 
)  Check out this great graphic created by designer Adrienne Erin that explains how habits become addictions. She's crammed LOTS of great info here to arm ourselves with…and some of it may shock you. Don't be surprised if you see yourself somewhere in there–I know I did!  Arming ourselves with knowledge helps us to fight Satan's craftiness. (You can tweet this one too! 
) Click on the graphic itself to go to 12 Palms Rehab for a further explanation.

Don't give the enemy any satisfaction!
Replace rock music with Christian music.
Replace shopping with volunteer work.
Replace junkfood with healthy options.
Replace internet surfing with reading your Bible.
Replace Netflix…well, I'll have to keep working on that one!