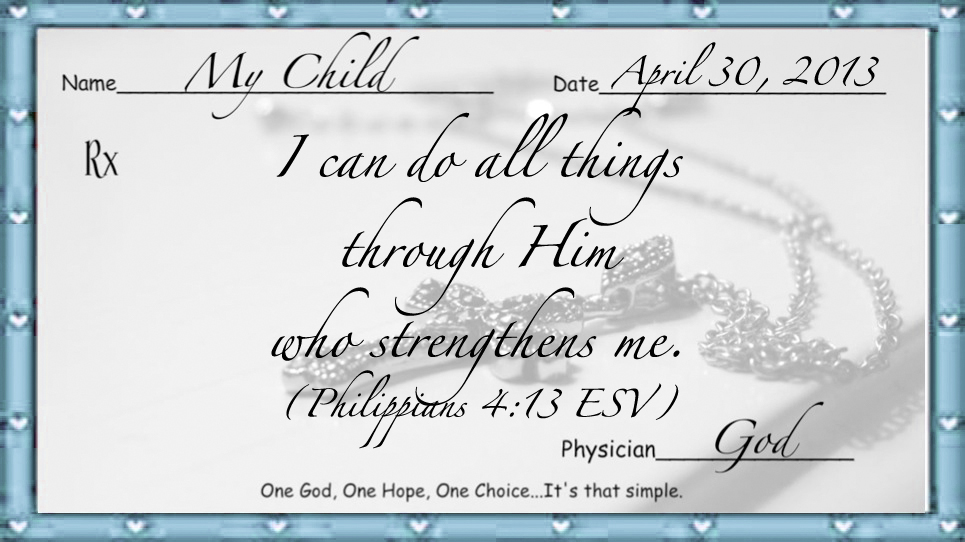 This letter is to all of those moms who are hiding, imprisoned by their addiction to prescription drugs; longing for a freedom they don't believe is possible.
Dear Friend,
Being a woman is hard. I believe we have Eve to thank for that! No one tells us all of the many hats we must wear as a woman. Let's see if I can name a few: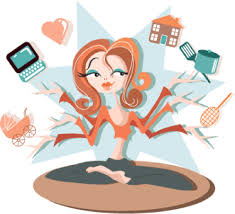 Friend

Daughter

Sister

Wife

Mother

Housekeeper

Cook

Chauffer

Launderer

Mediator

Room-mom

Home accountant

Tutor
That's only the beginning of the list when a career is added.
As young, ambitious women, American Dreams in sight, we are invincible. Until the unthinkable happens.
Breast cancer or other serious disease

Death of a spouse or child

A pregnant teenager

Loss of a job

Infidelity of a spouse

Severe car accident, leaving injuries
You get the picture. Does anything sound familiar?
When things start going wrong in our life, and we get older, we often end up seeing our beloved physician more often that we ever thought we would. And visiting the pharmacy even more often than that.
Medications for insomnia, anxiety, depression, pain…they are a lifesaver. At first. Before you realize it, dependency becomes an issue, then addiction. That lifeline you thought you'd been thrown has now become your own personal prison.
The American Dream…shattered, right along with your soul.
I know how you feel. I've been there. Grand-mal seizures started the avalanche that turned into depression, insomnia, and prescription drug addiction to narcotics. And I'm a pharmacist! Genius. Satan can be sneaky, and he knows just how to use the suffering in our lives to get a stronghold.
But here's the thing. Jesus says, In this world you will have trouble. But take heart, I have overcome the world. (John 16:33 NIV)

Think hard on those words for a minute. Jesus has already overcome the world. In our weakness, He is strong. He has a purpose and a plan for your life, and will use every experience, sin, tragedy and failure to shape you for that purpose.
To understand what it means to be free, you must first be imprisoned. To truly understand being whole, you must first understand being broken. 
"For I know the plans I have for you," declares the Lord, "plans to prosper you and not to harm you, plans to give you hope and a future." (Jeremiah 29:11 NIV)
Count it all joy, my brothers, when you meet trials of various kinds, for you know that the testing of your faith produces steadfastness. And let steadfastness have full effect, that  you may be perfect and complete, lacking in nothing. (James 1:2-4ESV)
You are not alone. You may panic at the thought of not having that lifeline of pills you've been dependent on for so long, but now's the time to reclaim your dream. Not the original American Dream you once had. God has shaped you for a much bigger dream now...a God-sized dream. 
Today is the day to begin claiming your God-sized dream of freedom. Freedom from addiction will give you freedom from everything. Through addiction, you've realized you aren't perfect—though it may be hard to admit ;)— and you don't have to be perfect anymore. You can be a weak, imperfect human saved by the mercy and grace of Jesus. 
I can promised letting go of the pills will not be easy. It will be the hardest thing you've ever done. You'll feel like crap when you wake up in the mornings for awhile. But don't lie in bed and wallow in your pity. Get up, get dressed, make up your bed, and go do something. And pray.
Go outside for a walk. Breathe in the beauty that God created.  And pray.
Cuddle up with your daughter and read a book. And thank God for your beautiful daughter.
Call a friend for coffee and share your struggles with them. Be real. What you think might push someone away will actually bring them closer. No matter how pretty we are on the outside, we all have some ugly on the inside. Transparency brings friends closer. Thank God for that friend.
Go take a hot shower…hot as you can stand it…letting the water flow over you like the peace of Jesus Christ. Literally imagine it. And pray.
Take one minute, one hour, one day at a time. When you want to take that pill as much as you want to take a breath when you're stuck under water, just breathe. Go into your closet, lay down, and breathe. Watch your stomach rise and fall as you take deep, cleansing breaths. And pray. 
Go do something for someone else…an act of kindness. When you look outward to help someone else, you might just forget about your own problems long enough to get some relief. Pray and be blessed. 
Life is hard. Stereotypes cannot be avoided, but the stereotype of addiction must evolve. It's not just for junkies anymore. Addiction happens to good, Christian moms just trying to get through life the best way they can. Prescriptions drugs aren't illegal, and sometimes that's the problem. Because they are "prescribed" they're okay.
Be brave. Be honest. Be transparent. Seek God with everything you have to fill the void of leaving the pills behind.
God is ready to give you your God-sized dream of freedom from the pills that are keeping you imprisoned.
I've been where you are. And I know personally it's a dream that God will deliver.
Because I'm free.
You can be too.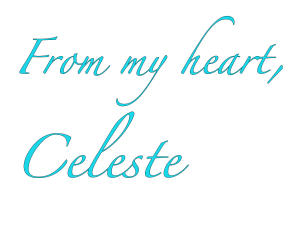 Linking up with Holly over at God-sized dreams today. Check out all the other encouraging letters linked up. One might be written just for you! Just click on her button to hop on over there!