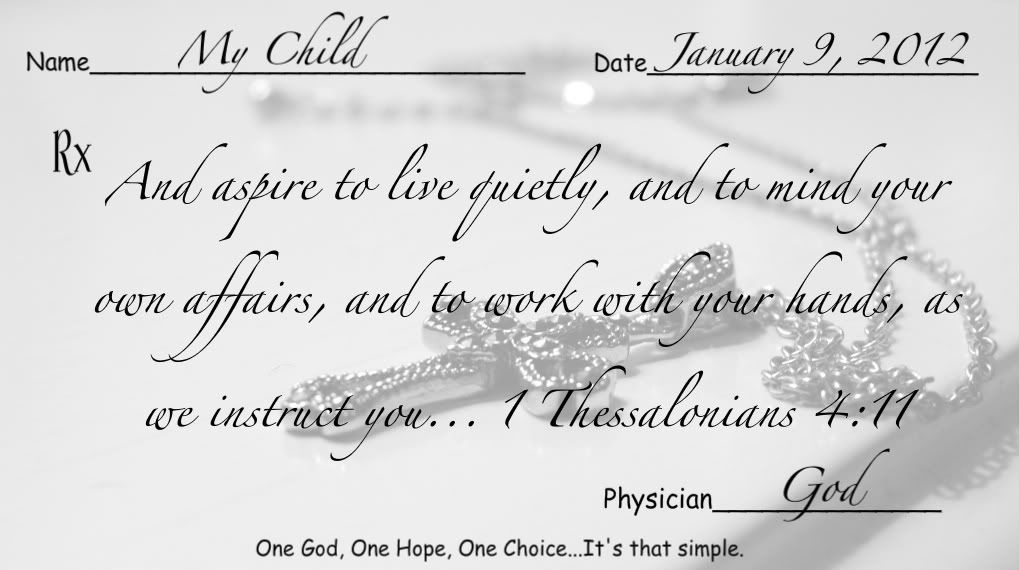 Has anyone tried Laughter Aerobics, my first tip to a happier you? (Tips to a Happier You in 2012~Laughter Aerobics) Well, here's my next tip to a happier you: 
Work with your hands…"Handiwork."
I realize this really doesn't make much sense, but it is another thing we can do that will naturally increase the serotonin in our brain. When we do repetitive, coordinating movement with our hands, the amount of serotonin in our brain will increase. The ideas are limitless–scrap booking, knitting, origami, playing guitar, pottery, jewelry making, carpentry–after all, Jesus was a carpenter.
Handiwork increases contentment~When you are working with your hands doing something that requires a little thought (but not stressful thought), your mind doesn't have time to worry about the past or the future, but instead settles on the thoughts of the moment you are in helping you be content. 
Handiwork decreases pain~As a pharmacist, I've seen patient after patient who suffers from depression also be diagnosed with fibromyalgia. When serotonin is low, your threshold to pain is low. Any repetitive movement you do with your hands has been shown to directly increase the levels of serotonin in your brain, not only increasing your mood, but also increasing your threshold to pain. Also, pain is perceived in your brain. Your brain cannot concentrate on two things at the same time, so when you're concentrating on what you're doing with your hands, your brain literally cannot interpret pain signals and your pain will decrease. 
Handiwork may help overcome addiction~Have you ever known someone who has a knitting or crochet project in their hands every time they sit down to relax–every time their mind might be idle? Often these hobbies like knitting, crochet, or cross-stitching become addictive. But this is not necessarily a bad thing. Through research (and through my own learned personal experiences) it has been found that the tendency toward addiction has a genetic component. Being "addicted" to knitting may work to keep another addiction from surfacing. And in turn, addiction to knitting might help someone overcome another addiction by keeping that idle mind occupied so whatever addiction is will not be at the forefront of his or her mind. 
Handiwork increases productivity~Someone who is depressed typically lives in a hopeless state. They have a hard time setting goals, because they truly cannot motivate themselves enough to accomplish them. They feel unproductive and worthless. Picking up and easy "handiwork" hobby like knitting can be such an easy thing to do to begin to transform a depressed mind into one that wants to learn, set goals, and even do something for someone else. When I was so sick, in and out of the hospital, someone knitted me a prayer blanket. As she made the blanket, she prayed over it, blessing her and me both! 
Handiwork helps you relax~Remember I taught you about the hormone, cortisol, in the Laughter Aerobics Post? Well, it comes into play here as well. When you work with your hands in any movement that is repetitive and requires a little coordination, it causes relaxation and your cortisol level decreases, therefore allowing your serotonin levels to increase, therefore creating a happier you! 


Get those hands busy!