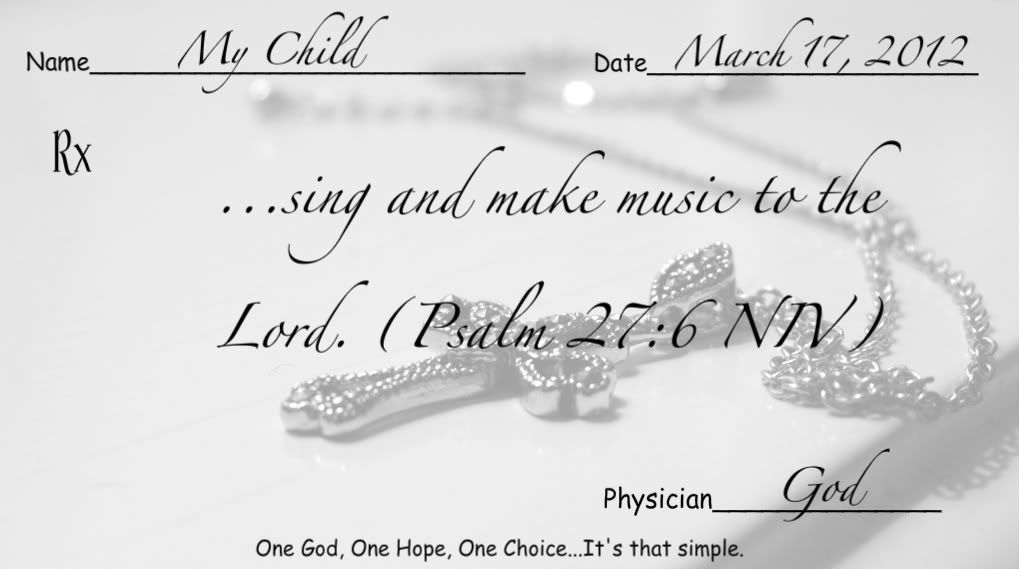 Everyone is affected by music. In one form or another, it's all around us. 
In the Bible, David wrote the entire book of Psalm dedicated to singing to the Lord. David had a heart for God, but if you read the stories of David in scripture, you also know he was just another sinful human being saved by the grace of God. 
Music has been used for years as therapy
for depression, stroke victims, and accident victims—virtually anyone, whose brain has been altered—to aid in their recovery. 
One particular study quoted in a Men's Health article, 

"How iTunes Cures Depression"

does a good job explaining how music helps our brain without getting too sciency 😉
It's a distraction

. "The brain is organized in such a way that thinking about one bad thing recalls another," Salimpoor says. "Music provides a great intrusion and breaks this cycle. When you're concentrating on the music you hear, you don't have the mental resources to focus on other negative thoughts."
It gets you high

. Salimpoor authored a study earlier this year published in the journal Nature Neuroscience, which found listening to your favorite songs boosts levels of the hormone dopamine. "Dopamine gets us excited and motivated to do things," she says. "There are many drugs that target this system, but music provides a natural high."
It makes you feel understood

. Just because you're feeling sad doesn't mean you should avoid sad songs. In fact, "listening to sad songs can make you feel like someone out there knows exactly how you feel," Salimpoor says. "And that can help you feel less alone when 
One of my favorite old country songs is "The Song Remembers When" by Trisha Yearwood. Being a country song, you know it's about some relationship gone wrong, but I love the gist of the song. No matter what you're doing or where you are, a song can take you back to a specific memory in time. And how true that is! Even this song takes me back to driving into the mountains about 18 years ago on our way to a weekend away in Pigeon Forge, Tennessee. 
I know how horrible my memory is; yet I can hear a song and it will trigger a memory I hadn't thought of in years. That's pretty powerful. 
We know David sang to the Lord.
We know science has proven music to have positive effects to our brain. 
We know a song can take you back to a specific memory or event in time. 
So here's my tip to a happier you for this week: I want you to listen to Christian Music and only Christian music for the next two weeks. Find a local Christian station, or use the free app, "TuneIn Radio," on your iPhone and listen to my favorite, His Radio, WLFJ (89.3 FM).
Here are a few reasons why Christian music will be beneficial to you:
Once you learn a few songs, you'll love them.
If you listen to the words, you can't help but be blessed.

 

You end up worshiping every time you drive. 
You'll find that you and your kids will quickly learn the words and sing along. (You are writing scripture on their hearts.)
You'll begin thinking on good things, not putting songs in your mind about cheating, drinking, and gambling…subjects of a multitude of today's pop and country music. (Just today I heard a 15-year-old refer to R&B music as "baby-makin' music.")
And the neatest benefit of all about listening to Christian music goes back to my favorite old country song: When "The Song" that you hear "Remembers When," it will take you back to a time or a memory where there was Jesus. 
P.S. For more articles on how music cures depression, check out my Delicious Stack 

here